We all have dreams and goals for our own lives, but sometimes we don't think inclusively—in other words, generationally. With me being young and a millennial, I tend to think solely for and about myself when it comes to my own goals.
With time, I began to have more questions about my family and our history. Specifically, my grandfather's familial history. He passed away back in 2007 when I was 15 years old. From my perspective, he was a quiet man; kept to himself. As a child I remember my cousins and I would spend time at my grandparents' house and as I look back, it was one of the best times in my life.
My Grandfather would plug in his amplifier and play his guitar; he laughed as we danced. We'd tear up the whole living room and build forts with couch pillows, sheets and blankets. Every morning he'd be downstairs vacuuming and cleaning up after us, only for us to wake up and mess up his house again. Our other activities included doing kart wheels and handstands in the middle of the living room, watching TV, playing outside (with my Grandma telling us, "Don't go past the end of the street!"). Nostalgia! Oh, how I'd love to experience those times again.
My grandfather was a tall man. I remember the way he combed his hair; from the back to the front. He'd wash his cars in the front of his house whenever he had a chance to. He had a blue (baby blue) bus bike that he painted with house paint (He was creative, ha!). One by one, he'd take us on a ride around the block with us on the handle bars. We didn't have to worry about food or shelter; we didn't have to worry about anything.
He grew up in Forrest City, Arkansas and moved to Chicago at age 12. He spent some time in Chicago before moving to Milwaukee. At age 18 he started working at U.S. Manufacturing company, Allis-Chalmers and worked there for 30+ years until he retired when the company began to fold in the mid to late 80's.
When I was about 10, he took most of his grandchildren down south to see his aunt in Jackson, TN. After that visit, we headed over to Forrest City to see where he grew up. As a 10 year old, I didn't understand what I understand now—the purpose of the trip. He had "Generational Dreams". On this trip, he gave us everything. Everything was paid for by him. I remember he took us to Walmart and gave each of us $100. To a 10 year old child, that was a million bucks. We once had video footage of us swimming and jumping in the pool at one of the hotels. He was the camera man and kept encouraging us to swim laps around the pool and to run and jump in. I look back and think about all of the joy that he got from watching us be kids; seeing us happy.
While in Arkansas, I learned that he bought acres of land back in the 70's or 80's. We drove to where his land was and it was covered with trees and lots of grass. I can only imagine what it looks like now. I would later find out that his end goal was to go back "home" to Arkansas to live. He had dreams of buying a trailer home (a nice one) and putting it on his land. In fact, while we were there, we looked at a couple of nice ones! I remember each of us running around saying, "This is my room!". I heard he had dreams of his grandchildren having somewhere to visit throughout the year or in the summer. I heard he had dreams of his grandchildren being able to go to college in Arkansas. With a long-term asset like land, that's huge to me.
In the years leading up to his passing, he became sick; I later learned that he was sick when he took us on the family trip to Arkansas. For a man to work 30+ years, take care of his wife & family, and to not be able to completely live out his dreams— It makes me happy, but sad. Recently someone asked, "If you could have a conversation with someone over dinner; anybody, dead or alive, who would you choose?" Some people mentioned, Oprah, Jay-Z and a few other greats. I said I'd like to have a conversation with my granddad, Cannon B. I wish I could know his thoughts, learn more about him, his upbringing, etc. I wish he was still living, healthy, and able to live out his dreams to watch them manifest. For him to see his children, grandchildren & great-grandchildren grow up to take on the legacy that he'd build.
Nobody knows, but I would visit his gravesite by myself; especially before I left for Houston. I don't know what it was, but something made me feel as if he called me there. With time, I've come to understand how important family is. I feel like it's part of who I am to help those behind me. I'm sure he'd be happy to know that. Like Jay-Z said, "Over here we measure success by how many people successful next to you. Here we say you broke if everybody is broke, except for you".
I now know that my grandfather was depressed before he passed away. Like some black people and specifically black men, he probably wasn't sure how to express it. He probably didn't feel as if he had anybody that he could confide in and talk to. As a 27 year old adult, I dislike knowing this because as a 15 year old child/teenager, I had no idea. If I did, how would I have been able to help? Would I have known what to do? I'm proud to say that I was able to know him, but sad to say that I really didn't. Hopefully, my family can come together and plan to do something to with his land, keep his legacy alive & to fulfill his Generational Dreams.

—Reese Berry
Thanks for reading. I'd like to hear about some of your own generational dreams or the dreams that your parents or grandparents have/had. Please feel free to leave your comments below and share!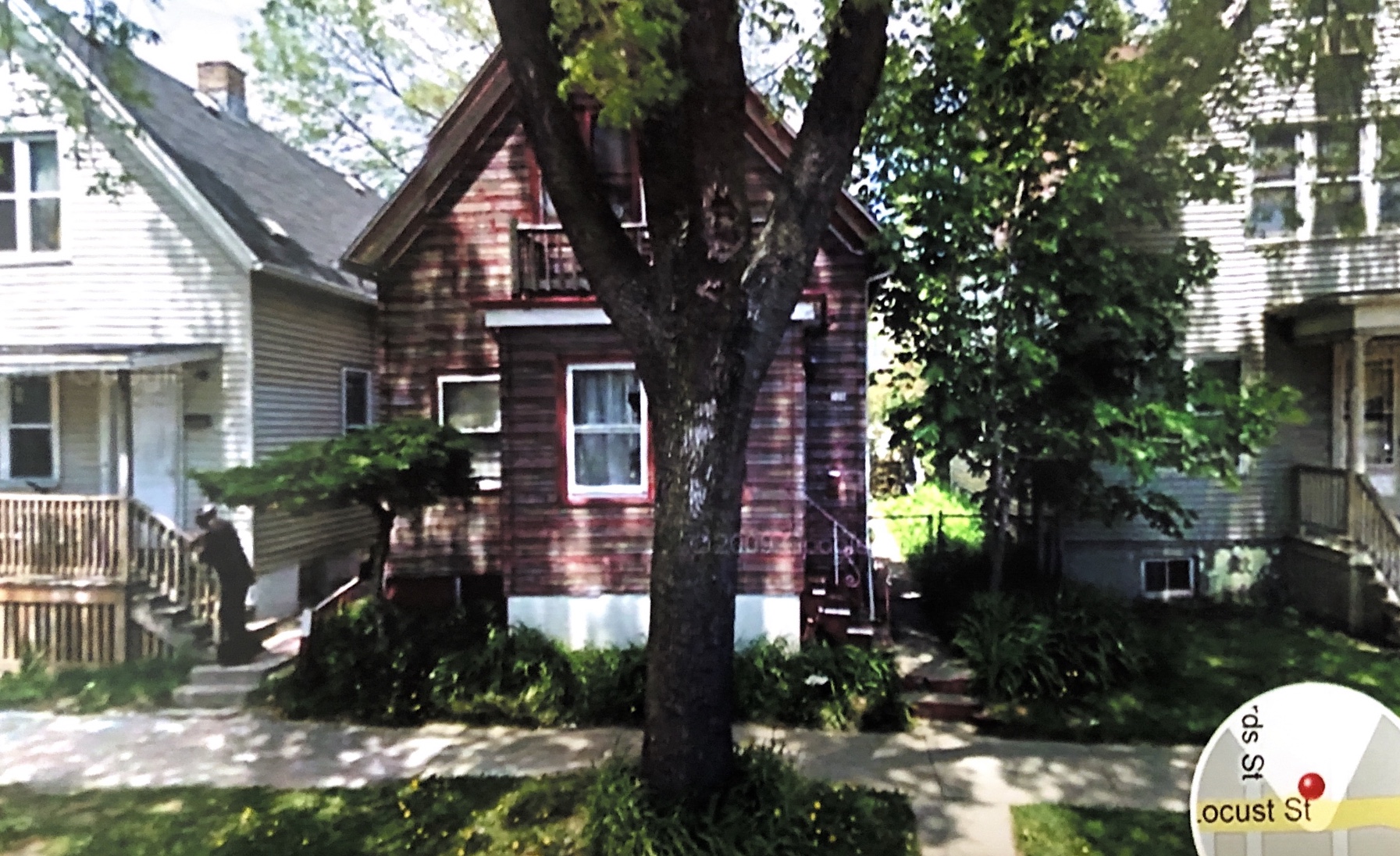 This post is dedicated to my grandfather, Cannon Buchanan. Continue to rest in peace.
May 23, 1937-September 16, 2007